Gerard Butler has gotten pretty good at saving the day on the big screen. From his terrorist-battling Fallen franchise to the ridiculous 2017 disaster movie Geostorm, Butler's late-career has seen him play the hero more often than not. Now, he's at it again in another sci-fi tinged disaster movie called Greenland— and it looks to be his most delightfully absurd hero role yet.
In the film, a disastrous comet named Clarke is set to strike Earth with a series of fragments and wipe out all of humanity. The only chance for the race's survival is located in Greenland, where a series of bunkers have been set up to ride out the apocalypse. Butler plays a desperate American father and husband who miraculously transforms into an action hero in an attempt to somehow get his family to these Greenland bunkers and safely away from Clarke's wrath, but naturally, there are a whole lot of obstacles in their way. Everything about this is absurd, of course, but the film sure does look like a lot of fun… except for the fact that it's giving comet a bad name. We mean that both figuratively and literally: could they have come up with a less menacing name for a comet than Clarke?
The trailer for Greenland has been scrubbed from the internet for unknown reasons, but trust us when we tell you that this movie looks like a bonkers good time.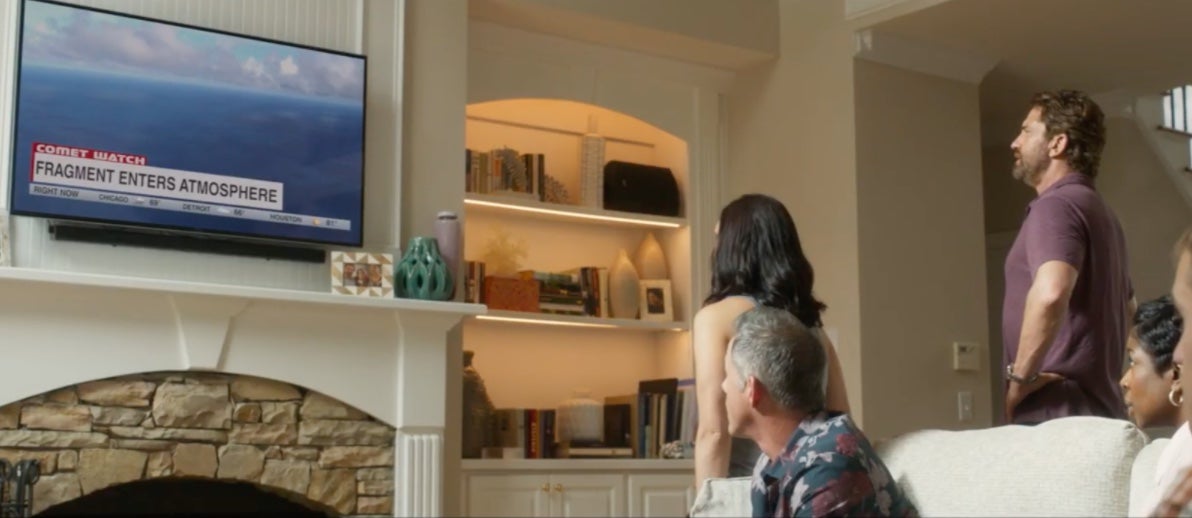 Greenland also stars Stargate SG-1's Morena Baccarin as the wife of Butler's character, and is directed by Ric Roman Waugh. Waugh directed Butler in last year's Angel Has Fallen, the absurd third installment in the actor's surprisingly successful Fallen trilogy, so he clearly knows how to wring a believable action performance out of Butler even when he's faced with unbelievable circumstances.
Greenland is currently slated to hit theaters on June 12, but given the ongoing coronavirus pandemic, we're betting either a delay or a straight-to-streaming release is more likely.
Images courtesy of STX Films